One Lakota Woman's Perspective – Ep. 2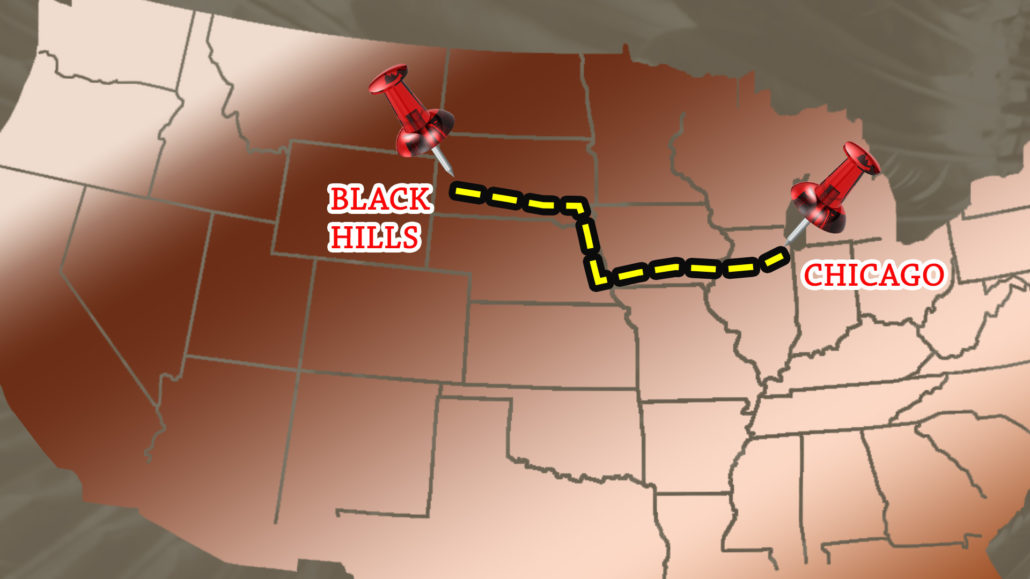 When you are young you don't realize all the things that can go wrong on a trip. Now if we go somewhere on a winter trip, we make sure we are gassed up, charged up and have a winter survival kit along.
In the late 1990s a friend and I decided to go to a Pow Wow in Ann Harbor Michigan. Along the way we decided since we were close to Chicago we would jaunt over there and check out the art galleries. I had gotten a new van and what better way to break it in. My friend and co-conspirator was Iris Sully Sorensen ( Sicangu Lakota) a fine art carver. Iris had a connection at the New Berry Library in downtown Chicago.
Years later I know you don't just drop it on galleries. We had brought along some samples of our art, paintings for me and carvings for Iris.
We were fearless and optimistic. Little did we foresee the things that we would encounter. Such as a palm reader, motel without heat, ice storm and getting lost on the west side of Chicago.
When we finally made it to the library we were greeted with welcome and kindness. And were invited to attend an art show.
An invitation extended to research the archives upstairs. This was the first time I learned about Ledger paintings. Putting on white cotton gloves I was able to look at a Cheyenne Warriors pictures. As my grandmother was Northern Cheyenne this was the highlight of the trip for me.
Given a pencil and paper, but no camera. I made sketches, which you can see below.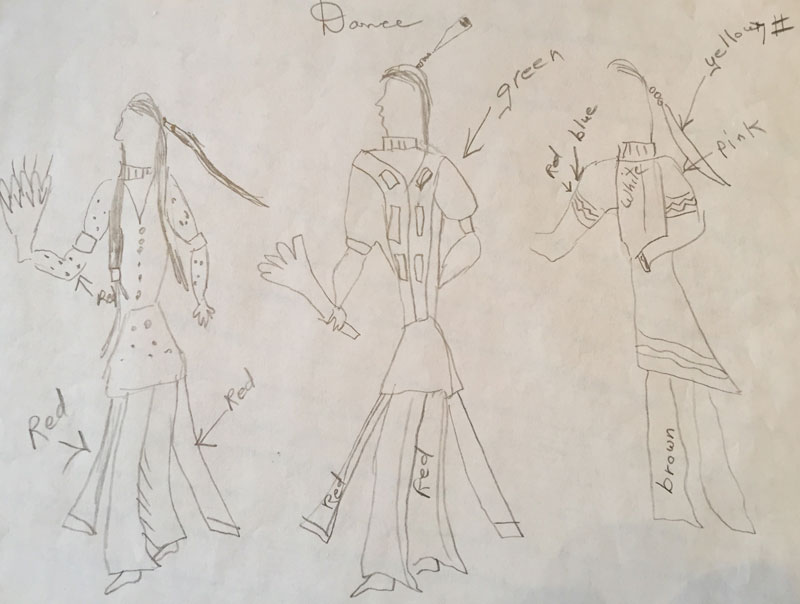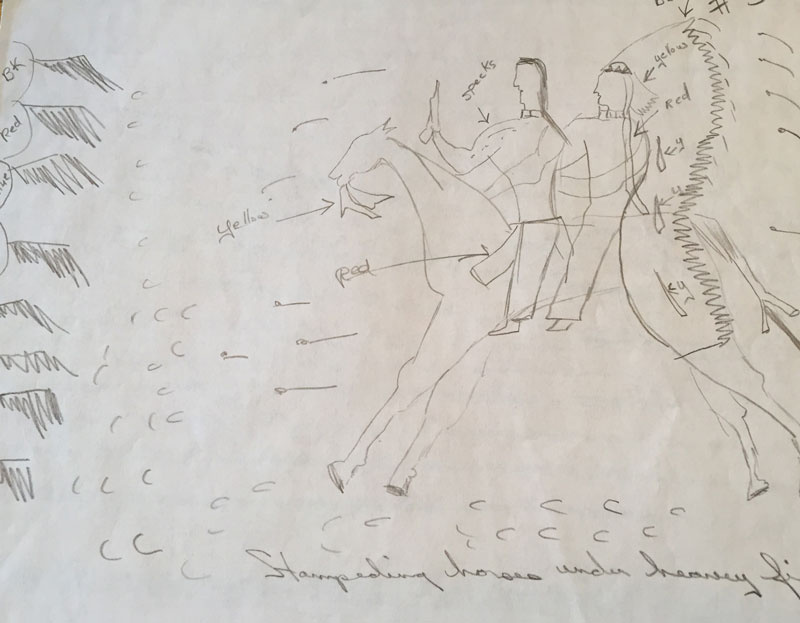 So begin my interest in Ledger art. Although I didn't pursue it for many years.
Now when I do ledger art, it is important to me to get authentic ledgers. I personally like to paint with gouache, because of the bright vided colors.
At the time we returned exhausted and broke. But what an adventure. Perhaps there is something or somewhere you want to go. Why not challenge yourself and do it? Let me know what it is.
Exodus 22:21
Matthew 22:35